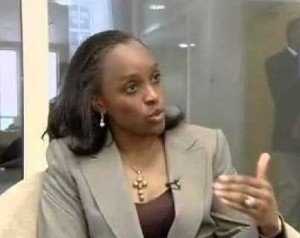 The smart Nigerian lady Minister of Communications and IT, with a slight British accent, is a truly amazing person – something I witnessed during the 2-day "retreat" of Nigeria's USPF (Universal Service Provisioning Fund). More about it after some backdrop.
USPF Nigeria was established under the National Communications Act 2003 and has not been doing really well, though still one of the best in Africa. In 5 years it has not achieved what it set to achieve – internet to 474 schools country-wide is the biggest achievement that one speaks about. And even here the target was far higher. Other than that they have set up some Community Communication Centers (CCCs) and installed 50 to 60 BTS towers. USPF Nigeria is a part of the Telecom Regulator NCC (Nigerian Communications Commission), which in turn is run by capable and experienced persons like Chairman (Peter Igoh) and Executive Vice-Chairman (Eugene Juwah).
The Minister, Ms Omobola Johnson, an Electronics Engineer from University of Manchester, was previously Country Managing Director of Accenture in Nigeria. She took over the newly formed Ministry 6 months ago and says that she is convinced that ICT infrastructure is as important as roads, rail and power networks and that Broadband network penetration in Nigeria should be doubled to 12% in 3 years. The draft of new ICT Policy, which also calls for a converged regulator, has been issued. And towards the end of 2011 USPF also got a new Head (they call it Secretary USPF) Abdullahi Maikano who was formerly head of projects at NCC.  Abdullahi Maikano (ably assisted by Kelechi Nwankwo) looks really excited in his new job and shows a great passion of wanting to make a difference.
One of the steps taken, under guidance of Ms Johnson, in order to revitalize USPF was to organize a two-day "retreat" – a gathering of all the Government-side players involved with USPF, like: Ministry, Regulator, Advisors, USPF Board Members, USPF Management, etc. together with the consultants (USAID/GBI's David Townsend, myself and the KPMG team, who was also responsible for conducting and moderating the event, which they did marvelously) at Abuja. The objective of it all was to work out a Strategic Management Plan (SMP) for USPF. An SMP including redefining USPF's Vision and Mission statements, its goals, KPIs and the way forward to achieve those.
A typical private sector-like exercise, the retreat started on Friday morning 9 am and continued right up to Saturday evening 9 pm – both days, 12-hours each! 24 hours of grueling work during the 2 days included presentations, discussions, debates, analyses and breakout workshop sessions. Thirty people and not one did I notice looking at his/her watch even after 6 pm. Since the setting was not very formal, the atmosphere remained pleasant, plus don't forget the Nigerians are jovial people! The entire event proceeded smoothly in a very professional manner, proving all those negative stories about Nigerians as utter crap. Even otherwise, I found the Nigerians to be very friendly and helpful.
Some of the issues and apprehensions raised by the participants sounded very familiar, just as in almost all other countries one goes to. One of the main apprehensions being that the government will take away the money that has been collected so far and use it elsewhere! If you talk to the universal service responsible persons, they always complain that it is the government itself that delays utilization of the fund.
The most satisfying outcome was that now there is an SMP (which includes recommendation about capacity building within USPF) with direct contributions – and thus the ownership – of everyone, from the Minister to the junior officials of NCC/USPF and of course the consultants! With all on board, success is bound to come. This is a great example for all the USFs of the world that should be emulated globally. In fact it should be repeated every year to review the progress.
So what was it that I found so amazing about Minister Omobola Johnson?  Well, the amazing thing was that not only did she sit through the entire two twelve-hour sessions but was one of the most active participants throughout. I guess that is the advantage of having a dedicated Minister who also knows the subject – especially if it's a technical one like ICT.